If you're looking for a Pioneer AVH-W4500NEX review that tells you everything you need to know about the new car stereo receiver, then look no further.
One of Pioneer's newest releases, the device boasts a wealth of features, from hands-free calling to high-quality audio streaming. What sets this apart from the rest? Is it actually any good?
Most people who know Pioneer will know that it should be an effective option. The company has been at the forefront of technology for quite some time. That's seen it gain an intimate knowledge of car products and what actually works.
Its expertise has been well-known for quite some time. That looks to be on show with the Pioneer AVH-W4500NEX. A compact car stereo, it offers multiple features, which may surprise people because of its size.
These range from satellite radio to providing android auto wireless compatibility, alongside an easy to set up wireless connection. That's on top of its dual phone connection, HD radio, and having a backup camera.
All of that without compromising on the stereo's sound quality. There are multiple features that stand out from the others.
Review At A Glance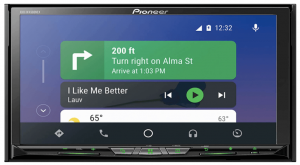 Product Name: Pioneer AVH-W4500NEX
Product Description: If you want something to play music alongside offering a wealth of other benefits, there's quite a lot to consider with the Pioneer AVH-W4500NEX stereo receiver. The media receiver will not only work with Android devices, but also other devices, thanks to wired Apple car play, among other things. With an optional satellite radio tuner, wireless streaming audio, a solid digital signal, and other features, the device is one worth considering.
Summary
The Pioneer AVH-W4500NEX is one of the few media receivers that belongs to the premium category of stereo receiver but with absolutely happy customer base. You can guess that from the numerous positive reviews of existing customers on Amazon.
In short, the product is a must buy if you want to experience your audio listening experience.
Features

Ease of Use

Built Quality

Sound Experience

Price
As any Pioneer AVH-W4500NEX review should, it's time to dig into these and to determine whether the car stereo is worth considering.
That's especially true when you consider its digital media solutions, Google VR voice control compatibility, rear-view camera, HDMI input, and Android auto app, among other features adding to your sound system.
Pioneer AVH-W4500NEX Review [2022]
Before starting with the detailed review, if you want to get a quick overview of the stereo receiver, you can check this quick video on the same.
Sound Quality
When it comes to any stereo system, one of the first things you'll concentrate on is the sound. It'll need to be high quality. Most people do this for their home sound system but overlook it for their car's system.
Others, while they want to focus on it, aren't too sure how to judge it. With the Pioneer AVH-W4500NEX, there shouldn't be anything to worry about.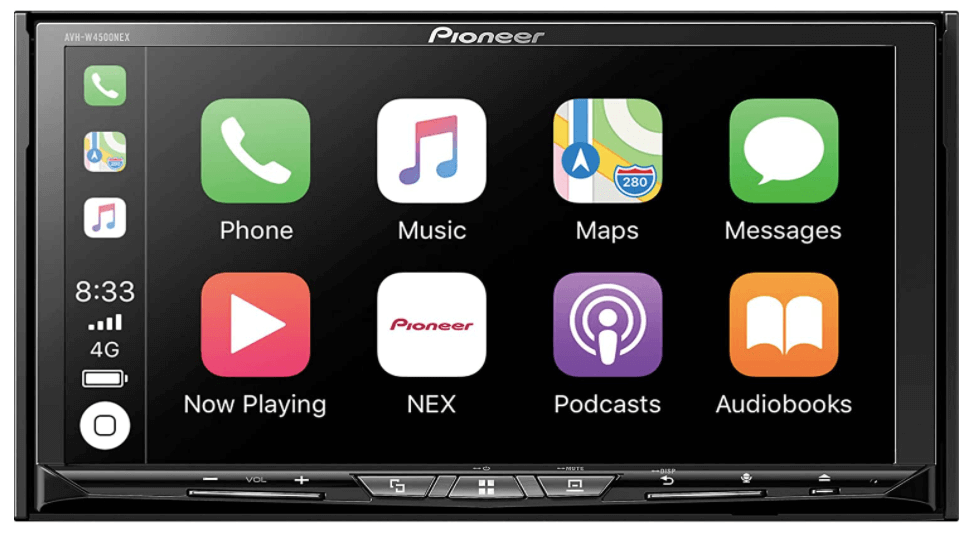 Alongside offering an appealing sound, it can be adjusted in various ways. There shouldn't be a problem setting it so that it suits your personal preferences.
That'll be the case regardless of what music format you're using. Using time alignment features, a built-in equalizer, and much more, music comes out sounding great.
Radio programs and other talk-based shows should also come through crisp and clear. Pioneer has outdone itself many times when it comes to this aspect.
It shows no sign of stopping anytime soon, as the AVH-W4500NEX can compete with some of the best stereos on offer. That'll be the case even if you're streaming through a wireless connection.
Built-In Amazon Alexa with Vozsis App
One of the AVH-W4500NEX's more unique features is that it includes the Amazon Alexa Vozsis app, as standard. The addition is available for both Android and Apple users.
There are quite a few benefits to this, especially if you have multiple smart devices. You can even connect this to your home devices, if you wanted.
One of the more appealing aspects of this is that it's voice-activated. You shouldn't have to worry about taking your eyes off the road when you're using it.
The app seems to be well implemented, with it being easily paired with any Alexa devices you already have. How much use you'll get out of this depends on how many devices you have.
Naturally, the more of them you have, the more appealing this could be. If you want to lead a smart tech-fuelled lifestyle, then the Pioneer AVH-W4500NEX couldn't come more recommended.
Touchscreen Functionality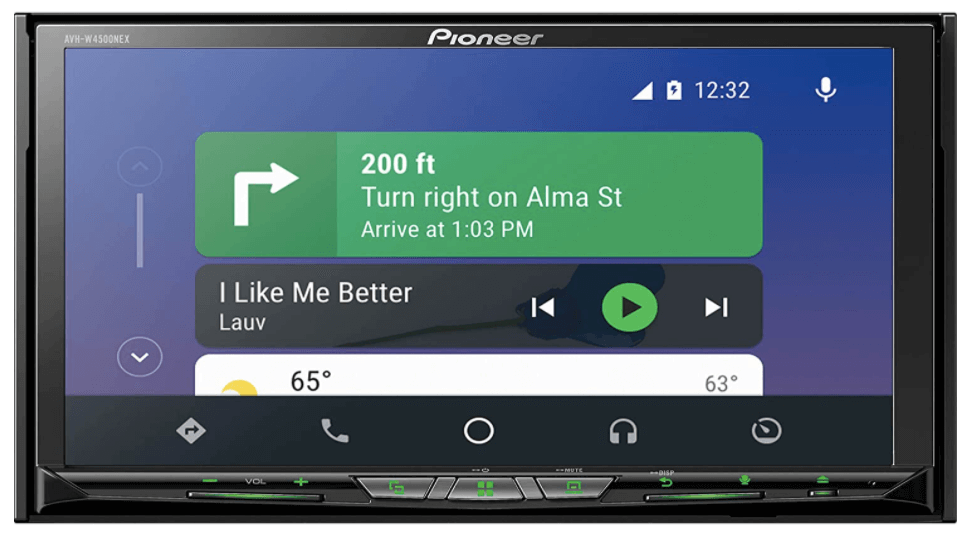 Quite a few stereos tend to stand out in multiple ways. One area that they're usually lacking in, however, is ease-of-use.
The more features the devices have, the harder they are to use. Few things could be more frustrating, especially when you need to keep your eyes on the road.
That doesn't seem to be a problem with the AVH-W4500NEX. With a 7" touchscreen, there's more than enough space to give icons some breathing room.
You also shouldn't have a problem telling everything apart from a slight distance. If you have any vision impairments, that should come as a positive sign.
When it comes to multimedia and other apps, however, stereos normally have an issue. There could be a wealth of features for you to access, but they could be difficult to find.
Navigation tends to take a backseat to cram features in. Thankfully, that hasn't taken a backseat here. The Pioneer AVH-W4500NEX is easier to navigate than you'd first assume.
Though things can seem intimidating at first glance, figuring out what you're doing is quite easy. Everything is clearly named and easy to find.
You shouldn't have a problem finding whatever features you're looking for. The same can be said for settings.
Each of these is easy to find and even easier to adjust. Getting everything the way you want it should be relatively quick.
Hi-Res Playback
Audiophiles can tell when music doesn't sound quite right through a stereo. In many cases, it can sound wrong because of its resolution output.
There doesn't seem to be much to complain about here. With a top hi-res playback of 192Khz/24bit, music should sound great. The same can be said for talk radio.
Then there's the built-in EQ function. If you're unhappy with the default factory settings, then you can turn this on. Once you do, you'll notice somewhat of a difference in sound quality.
The sound should be taken to the next level. When it comes to a high-quality car stereo, that's something you should want to focus on.
Taking advantage of this with a few other settings gives the AVH-W4500NEX quite a variety in sound output. It's versatile enough to ensure that people of any taste should have a satisfying listening experience.
The touchscreen also makes these settings quite easy to adjust, so there shouldn't be a problem finding the right sound for you.
Wired & Wireless Connections
With this Pioneer product having a wealth of multimedia options, you'd expect it to have multiple connection choices. That appears to be the case, as there are both wired and wireless options on offer.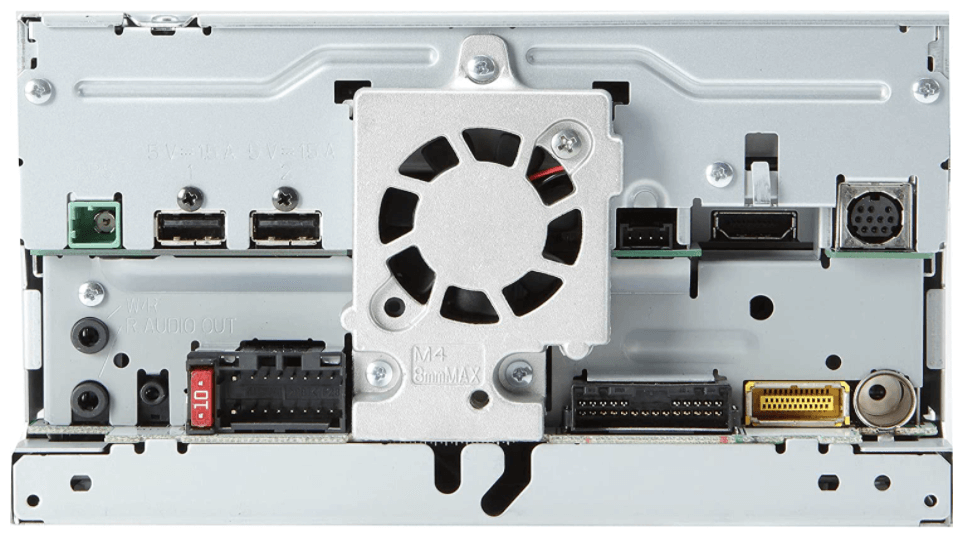 Not only is connecting via USB a breeze but doing so through Wi-Fi or Bluetooth is as easy as ever. Initially, setting things up may take a minute or two.
After that, however, connecting your devices will be almost automatic. You could even start feeling that way with the USB connection if it's something you're in the habit of doing.
You'll get the best of both worlds with the Pioneer AVH-W4500NEX. All of this adds to the hands-free nature of the device. The wireless connections offer quite a few benefits.
That all seems to be geared toward safety. You can keep your eyes on the road at all times while still taking advantage of various apps and other multimedia features. The steering wheel audio controls seem to help with this.
If you'd prefer a USB cable connection, that's also on offer.
If you need to use multiple apps on the go while listening to music, then the AVH-W4500NEX is certainly one of the more notable car stereos to consider.
Additional Features
While each of the above is some of the more notable features that the Pioneer AVH-W4500NEX has on offer, they're not the only ones. There are several other ones to take advantage of.
Each could be quite attractive, especially if you're tech-focused. Some of the more appealing factory features include:
Hands-Free Calling
iDataLink Maestro Compatible
Advanced Sound Retriever
DVD Receiver
Video Playback
Cable Free Connection (If Preferred)
Satellite Radio
Backup Camera
Quick & Easy Wireless Connectivity
Voice Commands
Android Auto Enabled
GPS Antenna
Google Maps Availability
Steering Wheel Controls
Remote Control Availability
Range Of Video Inputs
Apple Car Play Enabled
The AVH-W4500NEX is one of the better compact stereos on offer. Not only does it have a wealth of features, but it offers these without compromising on sound quality.
Many of the features are more high-quality than you'd expect. The Android auto ability and remote control, for instance, is especially notable.
The Apple Car Play is also a stand out, especially when connected with smart home devices. Alongside this is the voice control aspect, which adds to the overall safety.
The fact that the Carplay and Android auto don't interfere with each other is a benefit. You can easily switch between them. You can also oversee this from your phone screen, if you wanted.
These all shouldn't interfere with your ability to hear and accept phone calls.
You'll likely have quite a few questions about the device. Any high-quality Pioneer AVH-W4500NEX review should be able to address these.
Several questions are common. It's likely that they've popped for you at some point. It's worth addressing each of them.
Build & Specifications
It's one thing to know whether or not the AVH-W4500NEX is a recommended stereo. It's quite another to determine whether it'll fit in your vehicle.
The specs and build will be paramount to this. One of the more notable aspects of the stereo is how compact it is.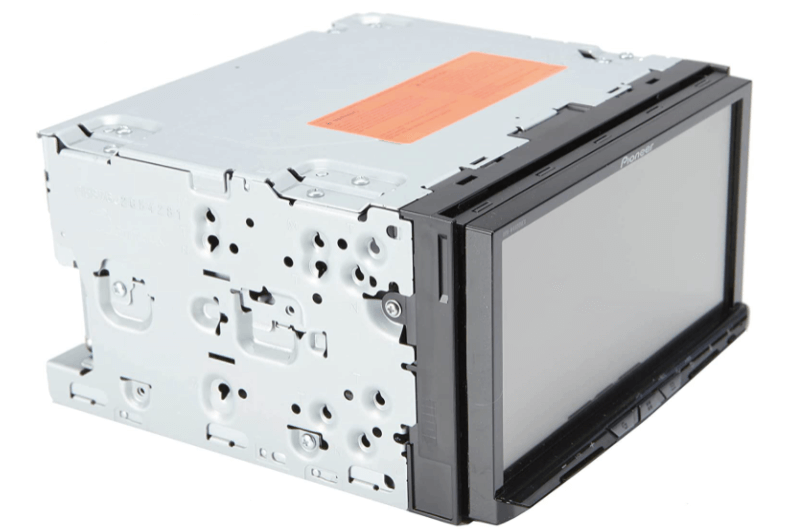 For something that has so many features, it's smaller than you'd think. Overall, it's 11inches by 6.5inches by 9.5inches. It's also a lightweight 4.15lbs.
That makes it one of the more recommended car stereos for smaller vehicles. If you don't have much space on your dashboard, then the Pioneer AVH-W4500NEX is worth considering.
That doesn't mean that it wouldn't be appropriate for larger vehicles. It can be an appealing option if you're looking to save space or add other electronics to your dashboard.
Then there are some of the technicalities. There's a 12-month warranty with every purchase, so you should rest assured that the stereo will last a while. The fact that it's CTA 2006 compliant backs this up.
Frequently Asked Questions
Does the Pioneer AVH-W4500NEX have wireless CarPlay?
When it comes to any sound system for your car, you'll want several features included. While these can vary from person to person, one of the more common is wireless CarPlay.
It's easy to see why, as it makes wireless audio streaming much easier. You can rest easy with the Pioneer AVH-W4500NEX; it offers wireless connectivity with all major platforms.
You can take advantage of almost any streaming service with the stereo. That'll be the case regardless of what other devices you're using.
Since the stereo offers wireless android auto compatibility, you wouldn't have a problem connecting any devices with it. That's enhanced by Bluetooth.
Regardless of what device you want to connect to the car stereo, there shouldn't be an issue. These should also be relatively easy to connect.
In almost every case, it's simply a matter of activating your Bluetooth or wireless and pressing a few buttons.
Whether you've got an Apple product or Android device, you shouldn't have a problem here.
How do you bypass the AVH-W4500NEX?
Like with any new stereo for your car, you might want to bypass the device. Doing so will give you access to a host of other features.
It'll also let you customize your stereo somewhat. It's not something that Pioneer encourages, however.
As a result, the manufacturer has made it relatively difficult to do so.
It's not impossible. There are several ways to bypass the Pioneer AVH-W4500NEX. Some are more difficult than others.
Perhaps the easiest is to access the hidden menu. You can do so by finding the radio off button. Make sure that this isn't the power off button.
You should then press this and hold the left-hand bottom corner for ten seconds. At this point, a 'set on' icon should appear. It's with this that you can access the hidden menu. With that, you should be able to bypass the AVH-W4500NEX.
While this may seem complicated, it's much easier to do than you'd think. It should only take you a few seconds, once you know what you're doing.
Are Pioneer car stereos any good?
As a brand, Pioneer has been around for quite some time. While its early years may have been relatively rocky, it's grown steadily since then.
The company itself releases a wealth of products. These have included sound systems and home electronics. It's used this experience across categories to inform each division.
As a result, it's been able to improve significantly over time. Pioneer's car-related products are no exception to this. If you're looking for a car stereo, it should be one of the first brands you think of.
There are a wealth of options for you to choose from, with the Pioneer AVH-W4500NEX being one of the more recent. Throughout this time, the manufacturer has continued adding features to its products.
There's quite a difference between the brand's first release and its most recent. That includes the addition of multiple new features. Some of the more notable include wireless android auto compatibility, adding HD radio, and more.
If you're looking for a car stereo, then Pioneer should be one of the first brands you think of. When you do, be sure to check out the AVH-W4500NEX.
Which Pioneer is the best?
Pioneer has been around for quite some time. Since being established, it's released a wealth of products. Not all of these have been stereos, as the company has released other car-related products.
That's led to quite a few high-quality products being released. Sticking within stereos, choosing the best can be quite difficult. Many excel in different areas. That makes them a go-to option for a car stereo.
With the Pioneer AVH-W4500NEX, for instance, you can expect it to stand out from its competitors in several ways. The quality and number of its features can be some of the more notable.
Where it could be considered the best among its Pioneer alternatives, however, is in its compactness. The AVH-W4500NEX may be one of the more compact stereos that the company has released.
Coupled with that are the features that gear it toward families or a couple. That makes it a perfect choice for a household with two phone users. Outside of that, the best Pioneer car stereo can come down to your particular preferences.
Conclusion
Any solid Pioneer AVH-W4500NEX review should give you an indication of whether the car stereo is worth getting. If you're looking for something compact that packs a punch, then it should be.
It offers android auto wireless compatibility, so almost anybody can get a use out of it, regardless of their system. With the audio streaming, satellite radio, and the overall sound quality, it's worth investing in.
The AVH-W4500NEX also boasts a wealth of other features that can make it attractive to most drivers. The dual phone connection makes it a recommended option for family cars.
Add in the backup camera and other key features, there's no reason not to consider this outstanding option. These are also of a higher quality than you'd expect, especially the backup camera.
Though it's not the lowest cost car stereo, the Pioneer AVH-W4500NEX is quite affordable and is worth every penny.
That's alongside a wealth of benefits to the device. The touchscreen monitor, audio quality, ability to play DVDs, audio control, and the fact that it supports tune mix can all be attractive.
The option to take advantage of Google assistant, Bluetooth audio, composite video output, an exceptional USB port, and backup cameras could also be appealing to many drivers.
The ability to stream music while using FM stations and an auto connection function is almost unrivalled. All that without affecting the engine performance.
You can also check the Pioneer AVH-211EX that also offers some of the great features in the premium segment.
Other Receivers You Can Check:
Note:
The images used in the post are taken from Amazon and stock photo sites.